1733 N. Shaffer St.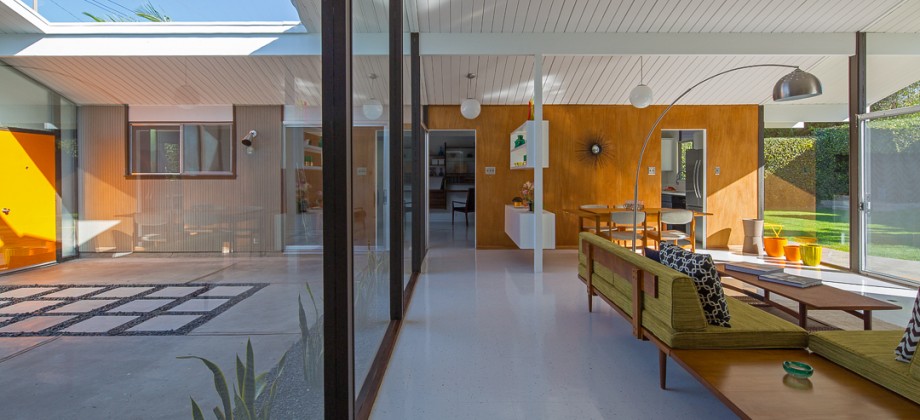 ID: PROP-3584
1660 sq ft
4 Beds
2 Baths
Published:

March 23, 2014

Living Area:

1660 sq ft

Lot Size:

8217 sq ft

Built In:

1962

Covered Parking:

2 Car Garage

Architect:

Anshen and Allen
Features
Anshen and Allen
Eichler for Sale
Eichler Home
Eichler Model LA-114
Eichler Orange Conunty
Mid-Century Modern
This unique Eichler Home designed by Anshen and Allen , truly embraces the indoor-outdoor Orange County lifestyle. Enter into the signature heart of the home (atrium) surrounded by walls of glass which showcase views through the main living area seamlessly to the dark bottom pool in backyard. This rare model which is only located in the Fairmeadow Tract is accentuated by the original block fireplace, Philippine mahogany walls, new VCT floor tiles, globe pendant lights ,updated bathroom vanities, modern color palettes, separate master wing, generous 2-car garage, large and private backyard and RV access. The ideal blend of nature with modern amenities….and it can be yours!
SOLD $725,000
""