"Likeler" in Charming Floral Park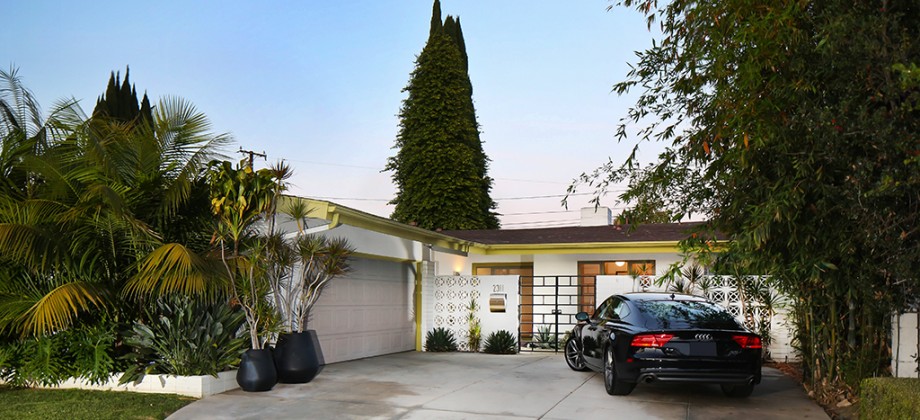 ID: PROP-4937
1,781 sq ft
3 Beds
2 Baths
Published:

May 27, 2016

Living Area:

1,781 sq ft

Lot Size:

7,560 sq ft

Built In:

1961

Covered Parking:

2
This home sold for $750,000.
Yes, we know this isn't an Eichler home BUT it has the same open design and mid-century modern feel. We have open houses all weekend, so come check it out!
You say toe-MAY-toe; I say toe-MAH-toe. You love the small town feel of Floral Park; I love the clean lines and bright light of the Eichler homes. Let's call the whole thing off…but we don't have to! You can have your cake and eat it too — without calories! Live each day like an advertisement for your funeral at this mid-century modern gem, tucked inside of Orange County's most cherished enclaves of historic homes. Remodeled kitchen with high-end appliances (they're expensive, they look pretty, and even chicken fingers taste gourmet when you use this kitchen to make them). But this home goes beyond bourgeois upgrades. This home has taste and it's the custom details that make the difference. Things like the custom-made wrought iron front entry door. Or the pool — it's a love letter written from a weekend in Palm Springs. You work very hard and deserve a home that is more than just a few rooms and some McMansion upgrades. You want style, taste, and distinction. Oh, and it would be nice if you didn't have to raid your children's college fund just to buy it. While not impossible to find, it is rarer than a unicorn. Let me introduce to the finest unicorn I know: Benton Way.